Thrilling 7-Line Zipline Tour in Brainerd, MN
The best way to see the Brainerd Lakes
Rates for Our Outdoor Adventures
$
85
Per person. Tax & Fees not included
$
95
Per Person. Tax & Fees Not included
A Thrilling Tree-Topping Adventure
The thrilling Brainerd Zip Line Tour is the perfect outdoor adventure to add excitement to any Brainerd Lakes vacation. Experience 15-mile views on 7 zip lines, an adrenaline-pumping suspension bridge, and The Drop—an exhilarating 50' free-fall experience!
Our 7 lines open up gorgeous 15-miles views from Mount Ski Gull. You'll see the Brainerd Lakes and the surrounding forest like you've never seen it before!. 
Our adrenaline-pumping, Indiana Jones style suspension bridge is sure to keep your heart pounding and a smile on your face!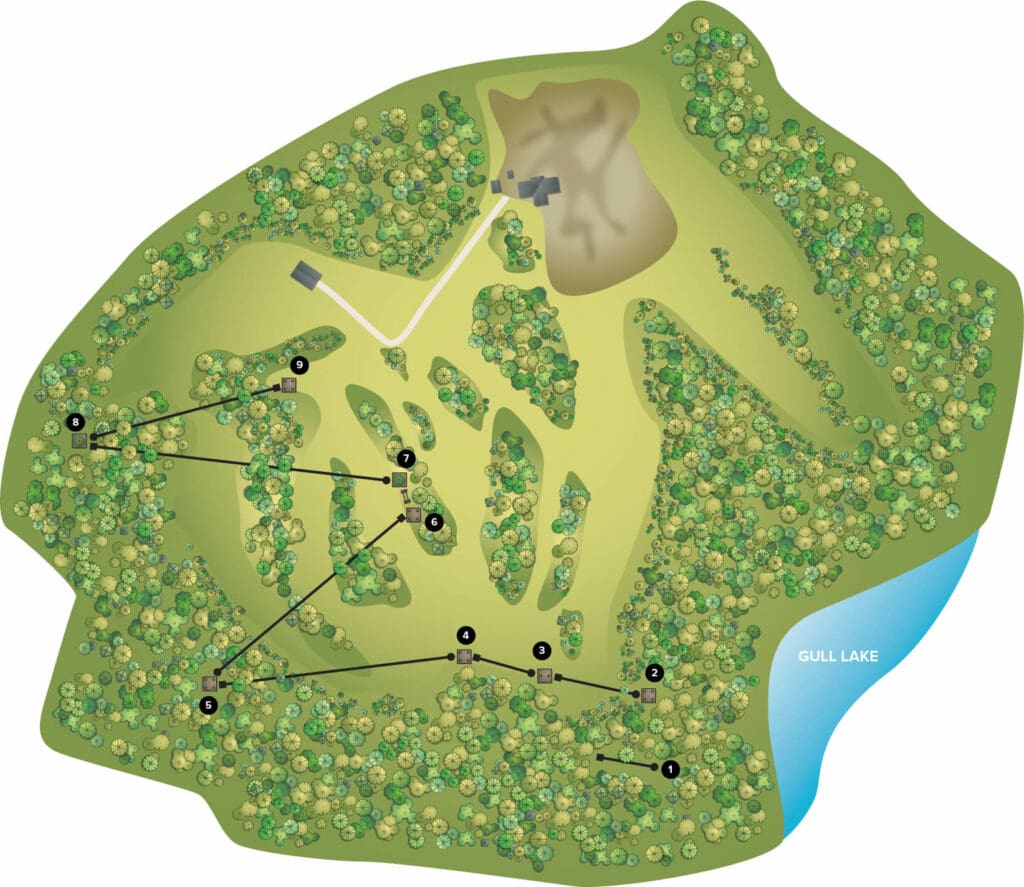 Located in Pillsbury State Forest and not far from Gull Lake, you'll catch views of the Brainerd Lakes area and take in your beautiful forest surroundings during the 2.5 hour tour. 
Line One: 50 ft
Line Two: 270 ft
Line Three: 220 ft
Line Four: 740 ft
Line Five: 808 ft
Suspension Bridge: 65 ft
Line Six: 950 ft
Line Seven: 550 ft
How People Describe Their Adventure
Amazing Experience
Had a great time seeing Brainerd from above. Guides were great and kept the encouragement up. The free fall was the most terrifying thing I've ever experienced. Loved it all!
Had a Blast
Had a blast doing the lines. Zach and Steph were great guides. Lots of laughter and fun.
Great Time
Our family had a GREAT time. They loved the guides and can't wait to come back and do it again.
We are located at Mount Ski Gull and are surrounded by world class lakes and resorts!
From Downtown Brainerd: 25 minutes
From Nisswa: 17 minutes
From Crosslake: 36 Minutes
Give The Gift of Adventure!
Our gift certificates are available by mail or online. Please visit our gift certificate page, or call or email us with questions. We can't wait to help get your perfect gift set!